Galactic Goddesses: Phases of Wonder
Amylili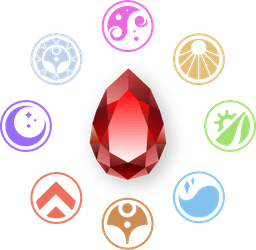 Artfest Bonus art piece
Each season, Artfest collectors will have a chance to redeem a bonus art piece from a very special featured artist.

The Leaderboard will be reset at the beginning of the new Season. Every wallet will start at 0 points.
Update Nov 14: Trading on secondary extended!
For collectors who want to guarantee they receive the Bonus art piece, the leaderboard for xp and Full-sets has been extended for one week. The deadline to become a Full-set or Top 10 xp collector is Mon, Nov 20 at 11:59pm ET.
Airdrop will happen on Nov 21
Three ways to win
Luck of the draw
Ten random Artfest collectors will be drawn on Nov 14th. WoW holders get 3 entries; WoWG holders and non-WoW holders get 1 entry.
View prize draw rules
Collect all 8 art pieces
Full-set collectors who collect at least 1 art piece from each of the 8 planets, will be airdropped the bonus piece.
Become top collector
Earn xp points by collecting Artfest pieces. 10 collectors with the most xp by Nov 13th (excluding full-set collectors) will be airdropped the bonus piece.
Earning xp
Claim, mint or buy art pieces. Rare planets earn more xp.
Claim this season's POAP and earn 30xp.